All about DigiPix Jamaica
- Who - Where - How -
About DigiPix - Jamaica Wedding Photographers -
Based since 2004 in Montego Bay, Jamaica, Digipix has continuously renewed his commitment to quality and great service providing wedding photography and video services in Montego Bay in the north of Jamaica. Year after year, our mix of experience, new ideas and passion for wedding photography has lead us to be the official wedding photographers for Iberostar Rosehall Hotels in Jamaica.
We offer friendly and personalized photography services, with prices and packages tailored to our clients needs.
DigiPix Team
The DigiPix staff of photographers and producers, will create not only beautiful wedding photos and videos, but also a great photography experience for the bride and groom, as well as for their guests during their special day.
All the experienced photographers and videographers of Digipix team are committed to match their personal style with the couple's particular one, to capture every detail at the right moment and deliver a beautiful storytelling work, in out of the market timelines.
Your story is part of our story, so for this you will experience the professionalism and hard-working characteristic of all our team, as well as their kind, friendly and joyful spirit.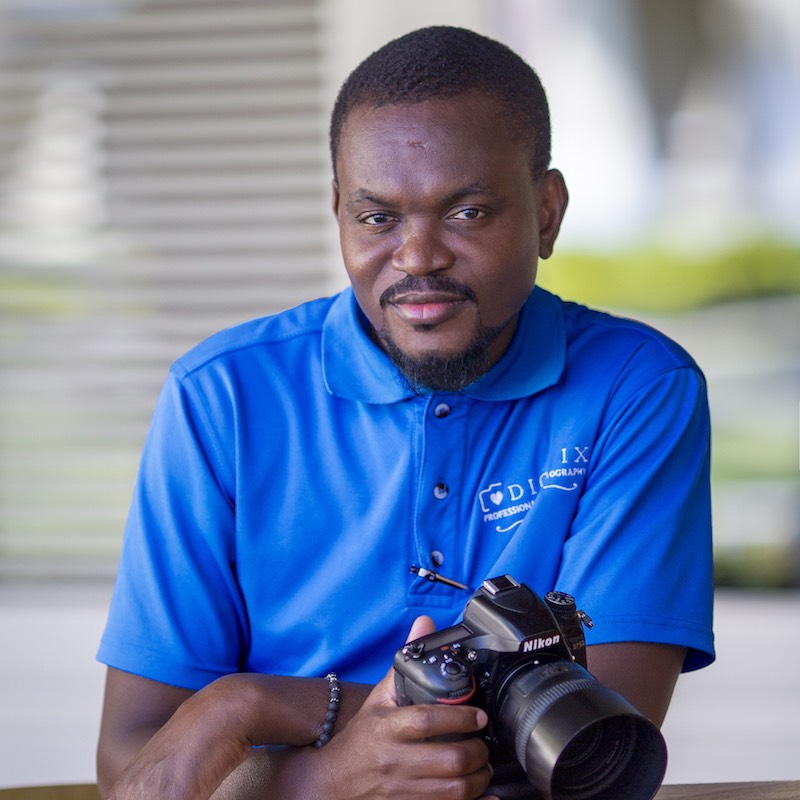 I'm Rolando Curtis, one of the best photographers in Jamaica. I pride myself on being a consummate professional who's also personable and engaging. With a keen eye for detail, I capture captivating moments and go the extra mile to ensure my clients are happy. My sessions are fun and personal, and I always listen and understand each client's unique needs. I'll do whatever it takes to exceed their expectations. From surprise proposals to weddings, birthdays to maternity, and family photos, I'll help you preserve your most precious memories.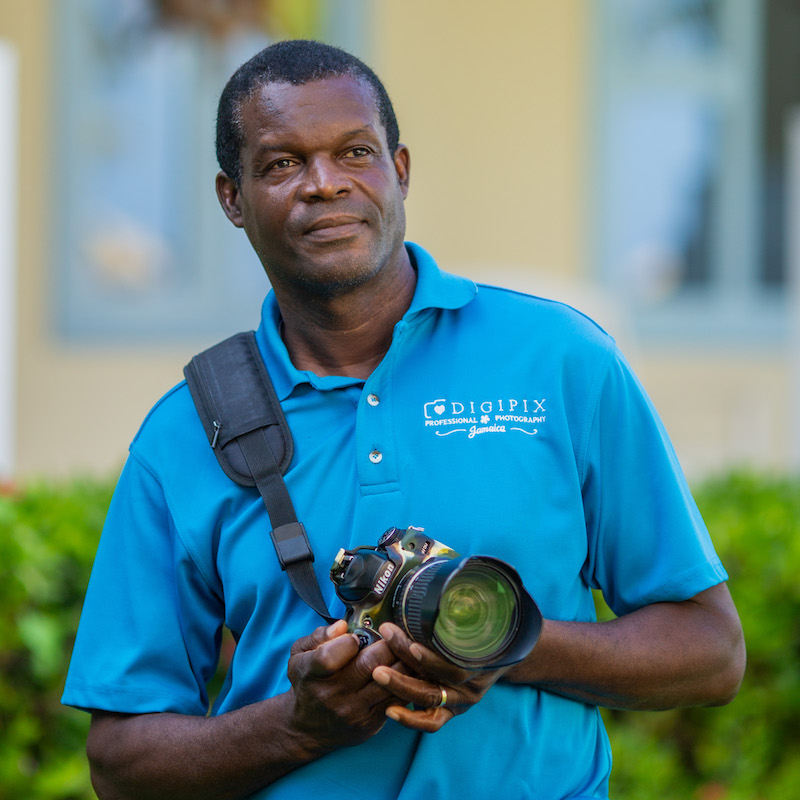 My name is Derrick Rhoden. I have been working with Digipix for over eight years. With my keen eye for detail and a passion for storytelling, I strive to create photographs that not only look beautiful, but also capture the emotions and personalities of my clients. So if you're looking for a photographer who will go above and beyond to make sure that your wedding memories last a lifetime, then look no further. Let's create something truly special together!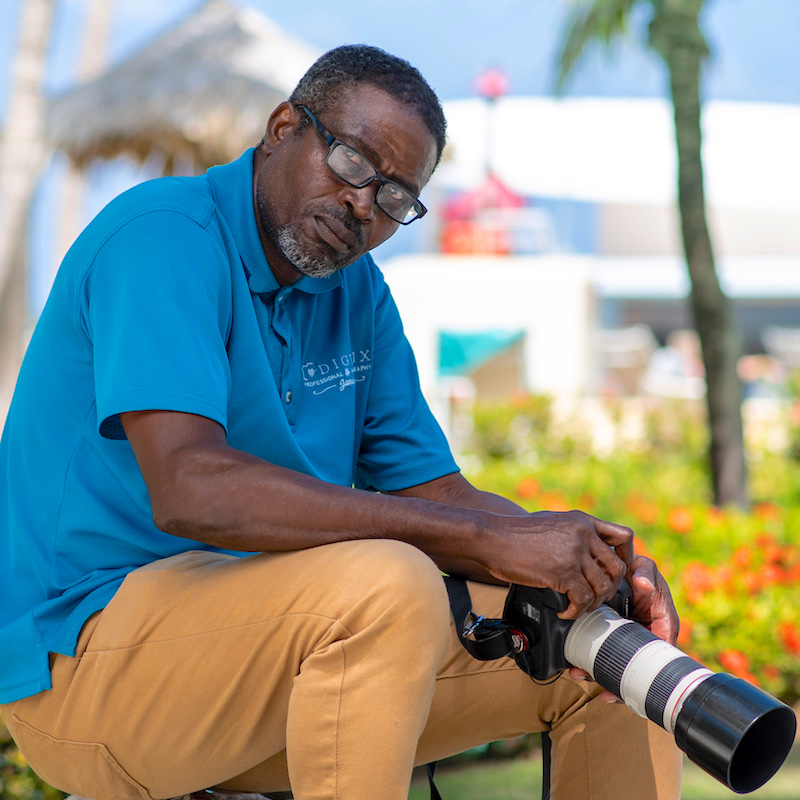 Hey there, I'm Wayne Hood and I've been working with Digipix for a solid decade now. I started capturing destination weddings back in 2017, and let me tell you, there's nothing quite like those one-of-a-kind moments and memories. My goal is to help make your wedding experience unforgettable, and I can't wait to bring my skills to the table.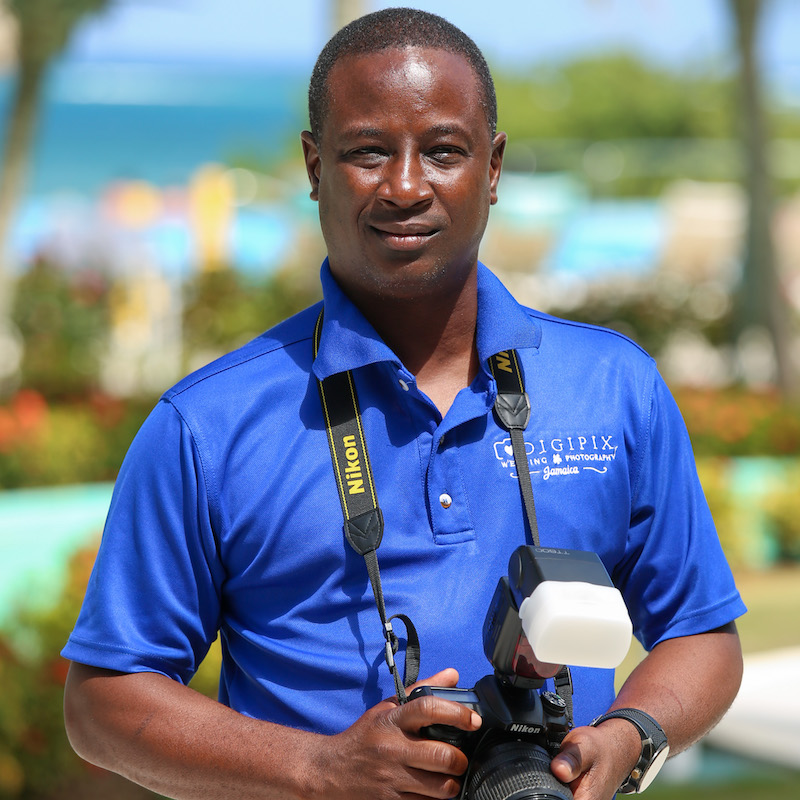 Hey, what's up? I'm Dwayne and I've been snapping pics since I was a kid. It's been nine years now that I've been part of the Digipix team. You know what I love most about wedding photography? Seeing the look on my clients' faces when I exceed their expectations. There's just something special about capturing those perfect moments that make people light up.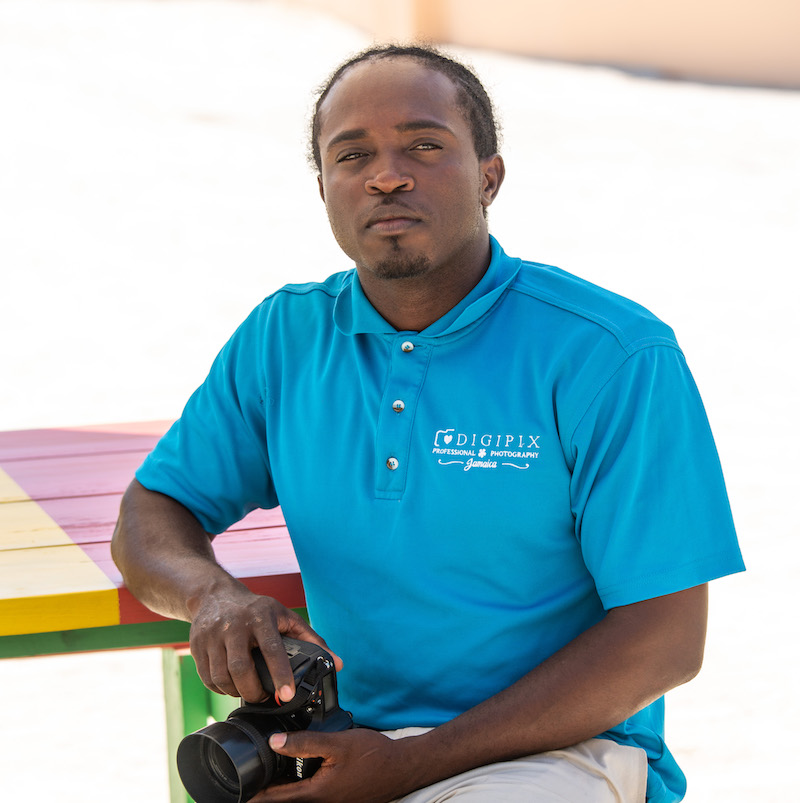 Hi, my name is Andre and I've been capturing special moments and turning them into lifetime memories since 2017. I believe that a wedding day is one of the most important days of a couple's life, and my goal is to make sure that every single moment is captured in a way that tells the story of their love. From the nervous excitement before the ceremony to the tears of joy during the first dance, I'm there to document it all.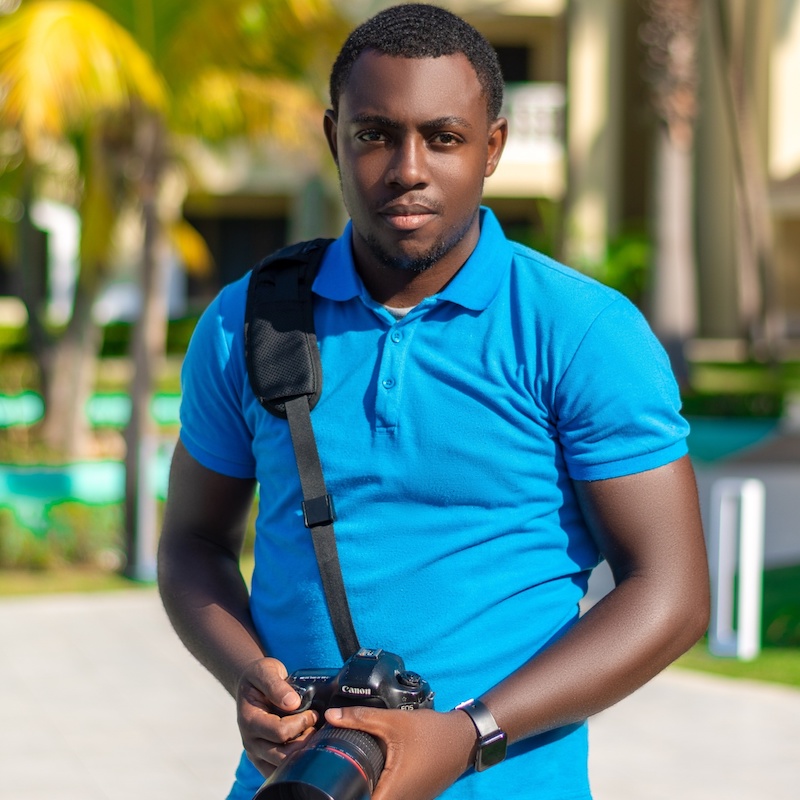 Hey there, I'm Clever, a pro photographer hailing from Jamaica. My expertise lies in capturing one-of-a-kind and artistic images that narrate a tale and stir feelings. Be it a wedding, portrait, or any other shoot, I collaborate with my clients to produce something that's not only eye-catching but also triggers the intended emotions. So brace yourself for a visual treat that'll surpass your expectations!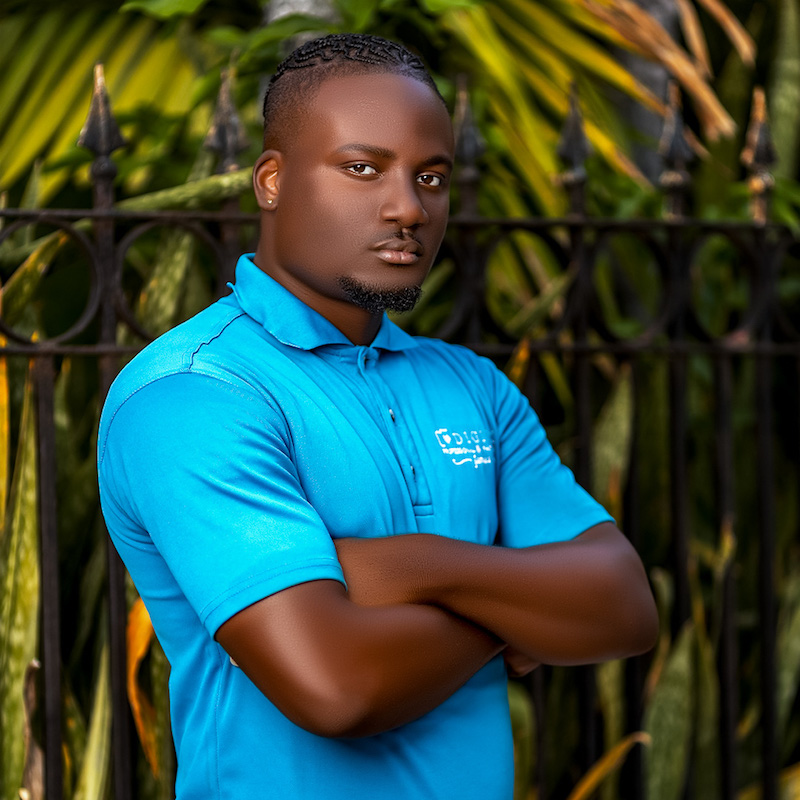 Hey there, I'm Alon Sommerville! I've been working at Digipix Jamaica since 2018, and my day-to-day involves capturing all sorts of moments - from fun vacations to beautiful weddings - so that people can cherish those happy memories for a lifetime. I can't wait to work with you and create your own unique story, one click at a time!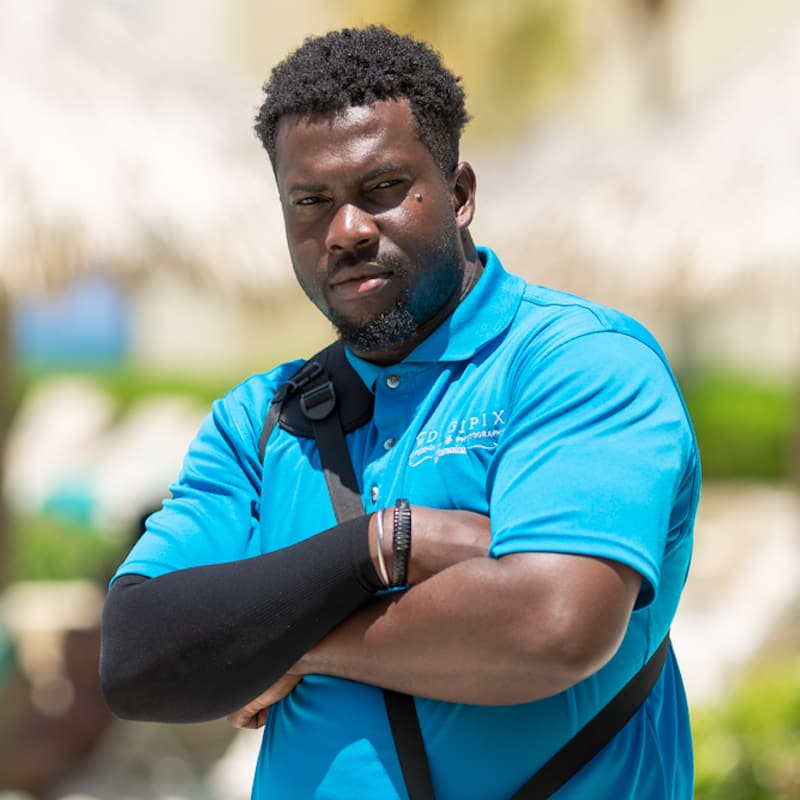 My name is Trevaun Mitchell I have been a photographer for the past 8 years but a part of the Digipix team for the past year. Artistic and talented is just a few words I would use to describe myself as a photographer, you name the occasion I got you covered. I am very passionate about photography as it's a very unique way to capture unforgettable beautiful and meaningful memories of life and as I would say 'if you can see it, you can shoot it.