Jamaica: A favorite destination for weddings.
Jamaica and specially the beautiful area of Montego Bay are world-famous destinations for weddings on the beach.


What started a decade ago as a
cool and innovative way to get married
, rapidly became
THE favorite way to get married.


Jamaica earn this spot as beach wedding destination due to amazing beaches and sunsets, and of course... the great Jamaican vibes.
What else? Much more. Come to discover. 


3 Hotels ... All possibilities: Iberostar Rose Hall Beach - Iberostar Selection Rose Hall Suites - Iberostar Grand Rose Hall.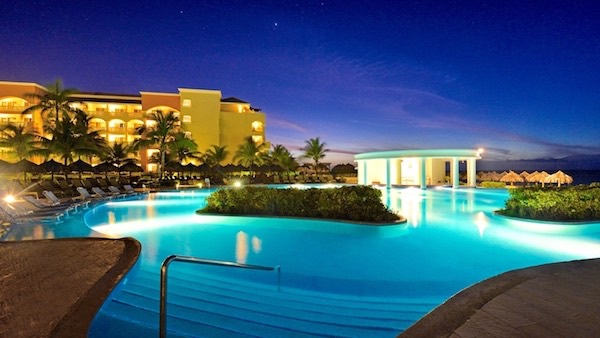 Rated as the best All-Inclusive 5-star hotels in Montego Bay, the 3 Iberostar Hotels are a favorite wedding venue in the region.
Your entire trip will be an exclusive experience filled with an abundance of things to do and places to eat.

Receive attentive service along with detailed amenities and discover exciting facilities throughout the resort, each made for a different purpose but with one goal, to help make your vacation dreams a reality.

Rose Hall Beach
The IBEROSTAR Rose Hall Beach hotel is an All Inclusive luxury 5-star accommodation. It is the perfect choice for those who want to experience an unforgettable family or couples vacation in Jamaica.
In this hotel guests can unwind and relax, play sports and enjoy nights filled with music and dancing.
In addition, its proximity to the center of Rose Hall allows guests to get to know traditional Jamaican life and enjoy all the entertainment that this beautiful town has to offer.
Selection Rose Hall Suites
The Iberostar Selection Rose Hall Suites is a 5-star All Inclusive luxury hotel. Iberostar Selection Rose Hall Suites personalized guest services make us a premiere choice for family vacations, romantic getaways or group travel to Jamaica. All guestrooms have been carefully appointed to meet the needs of every traveler.
Iberostar Selection Rose Hall Suites boasts spacious rooms with breathtaking sea views. Located on the lively island of Jamaica, Iberostar Selection Rose Hall Suites can be found on the coast of one of the best beaches in the world.
Grand Rose Hall
The all-inclusive & adults only Iberostar Grand Rose Hall defines 5-star Jamaican luxury and relaxation. Iberostar Grand Hotel Rose Hall sits in a secluded enclave close to Montego Bay.
Iberostar Grand Hotel Rose Hall is part of IBEROSTAR's elite Grand Collection and winner of the World's Top Ten Travelers' Choice® Award.
Whether from your suite, the golf course, the beach, or while savoring exquisite international cuisines, you are sure to write some of the most memorable pages of your life at this all inclusive 5 star resort in Jamaica.